Forest Giants - Welcome to the Mid-West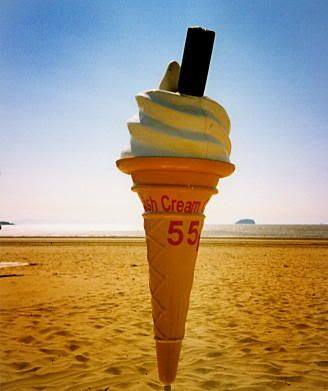 Cherryade is proud to present its fourth release, the first full length album by Bristol's best kept secret, Forest Giants, a band with an impressive musical heritage. Comprising of Tim Rippington (guitars and vocals), Ruth Cochrane (bass and keyboards), Tom Adams (drums) and Paula Knight (violin, keyboards and vocals), Forest Giants feature two members of cult legends Beatnik Filmstars, who recorded 5 Peel sessions in the 1990s and toured with bands such as Flaming Lips and Superchunk, before disappearing into the void seven years ago; they also feature an ex-member of Bristol luminaries Blue Aeroplanes for good measure.
Forest Giants create a sound that is all their own, however: lovely bittersweet pop songs lyrically dealing with subject matter as diverse as beards and UFOs. Their rare live shows and previous releases have earned them acclaim and airplay from all quarters; in 2004 they were invited to record a live session for Gideon Coe's 6 Music show.
Welcome to the Mid-West follows on from the 2004 In Sequence mini-LP, 2005's 'UFO Stories' EP, and, most recently, their critically-acclaimed download single 'Planes Fly Overhead' (CHY003), which was released on Cherryade in March and which is taken from the new album. These are the loudest and fastest songs Forest Giants have recorded to date, temporarily leaving aside their more reflective, melancholic side; and you'd be hard pushed to miss what has inspired the mood running through Mid-West - a bitter break up of a long-term relationship which has caused a great deal of hurt and strong feelings of betrayal.
Welcome to the Mid-West was released on CD on May 8th 2006. Tracklisting is:
1. I Don't Think You Understand
2. So You Think You're Unhappy?
3. Why Wait
4. Hurtful
5. Planes Fly Overhead
6. The Message
7. Wasted
8. Closure
9. Stars
10. Namesakes
11. Reverse Outro 3
Welcome To The Mid-West
(CD)
£8.00