The Gresham Flyers - Sex With Strangers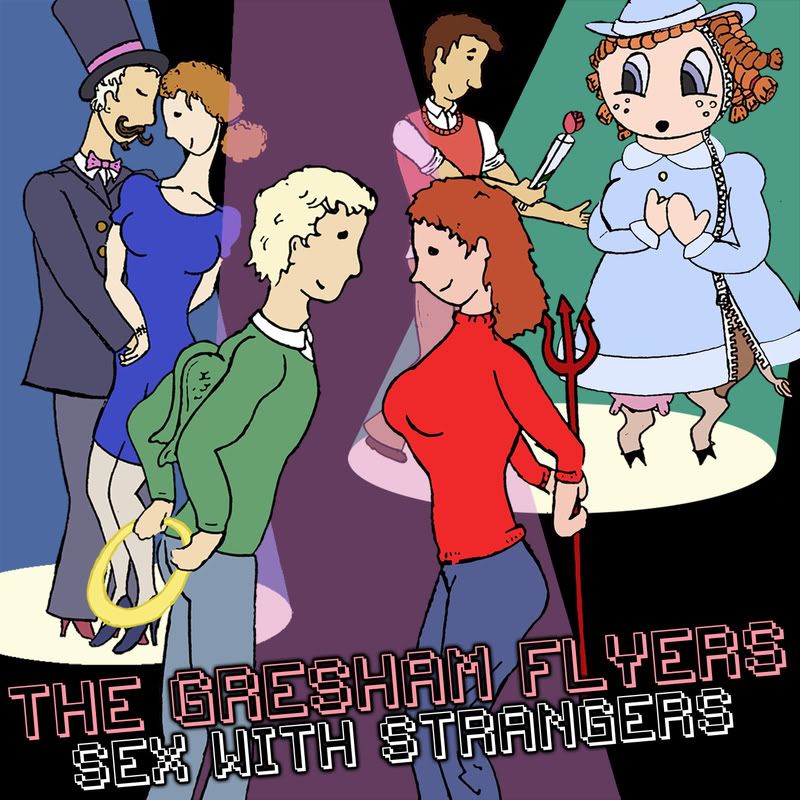 Cherryade is honoured to present it's seventeenth offering, Sex With Strangers - the debut album by The Gresham Flyers (CHY017), released on May 12th 2008.
London-based quintet The Gresham Flyers are the hybrid of their diverse geographical backgrounds (north, midlands, south and Slough) and the best bits of your record collection, all sprinkled with a little sugar - David Gedge fronting an unruly combination of Sparks and Pulp.
Describing their sound as "classy, energetic pop, boy/ girl singers, handclaps, and hooks you can hang your duffel coat on", the band pride themselves on their instrument-swapping diversity and ear for a good hook, based around the diverse influences of the band- from the indie storytelling of Pulp and Belle & Sebastian, to the electronic washes of New Order or Sparks, to the manic strum of The Wedding Present, to the classy pop-rock of Roxy Music, 10cc and The Tubes.
The album was released on Monday 12th May 2008 and is also available in all good record shops (distributed through Cargo), and on iTunes. Also, for a limited time only we are offering a chance to buy the EP along with the band's debut album for only £10 from the Cherryade website (effectively getting the EP for free if you purchase the album!). Tracklisting is:
1. Everyone Has To Meet Somewhere
2. Suits
3. Student Nurse
4. Foolscap
5. Cricket Bat
6. Higher Education
7. Shiftwork
8. Clockwatching
9. Red Nose Day
10. Falling Down
11. Pretty But Not Beautiful
Sex With Strangers (CD) £10.00
.
SPECIAL OFFER!
"There's Been A Murder" (CD) & Sex With Strangers (CD) £10.00
.