Fever Fever - "Monster b/w Health"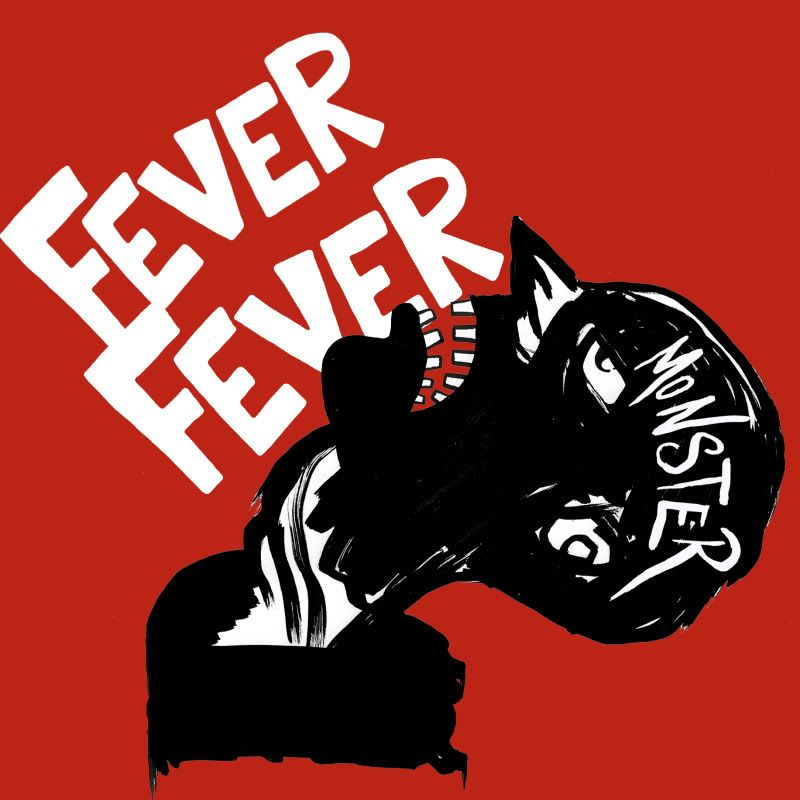 Cherryade is delighted to present its 32nd release, the much anticipated new single "Monster" from hotly-tipped Norwich 3-piece, Fever Fever. It's been a whirlwind couple of years for Rosie, Ellie and Smit: since emerging from the ever-fertile Norwich music scene in 2007 their raw yet insistently catchy, memorable songs and incendiary live performances have left a growing fan-base in their wake wherever they go. The release of the band's debut double A-side single "Keys In The Bowl / Stage Shoes", released on Cherryade in May 2009, earned them critical acclaim and airplay from all over the world including regular radio plays from the likes of Huw Stephens and Rob Da Bank on Radio 1, Tom Robinson on 6 Music and Jon Kennedy on XFM. Their seasonal contributions to A Very Cherry Christmas volumes 4 and 5 further cemented their growing reputation and a series of unforgettable live shows all over the UK cemented their reputation as one of the most exciting bands around.
With "Monster" the band more than live up to the promise of their debut, a truly explosive and remarkable song destined to get inside your head and never leave, backed with the equally wonderful "Health". This kicks off what is set to be the band's busiest year yet with a series of gigs around the UK in May and June planned to promote the single and an EP planned for later in the year. Check the band's MySpace page for more details of the tour.
What people said about the band's last single:
This is a wonderful attack of fast-paced shouty girl-rock. I love it - Gravy Zine
We are more than a tad smitten by its criminal ability to flash without due care or regard between being caustic and cutesy. Essential, of course - Losing Today
Fever Fever are just plain ace. From the musical hotbed that is Norwich, this girl-boy-girl three-piece just crackle with energy and ideas. It sounds gloriously chaotic but is somehow underpinned by a weird bastard logic. It's like a sonic mass pub brawl but where one or two of the combatants are black belts in karate. Amidst the row there's clever vocal harmonies and insane guitars. Yes yes yes - Tasty
The single was released on Tuesday 1st June 2010 and is still available to buy from selected record shops, from iTunes, and all good digital retailers (distributed by Cargo) - and, of course, from this page! Tracklisting is:
1. Monster
2. Health
"Monster b/w Health" (7") £3.00
SOLD OUT!
DJs that have played the single include:
Tom Robinson (Six Music)
Huw Stephens (Radio 1)
Jon Kennedy (XFM)