The Lovely Eggs - "Haunt Me Out"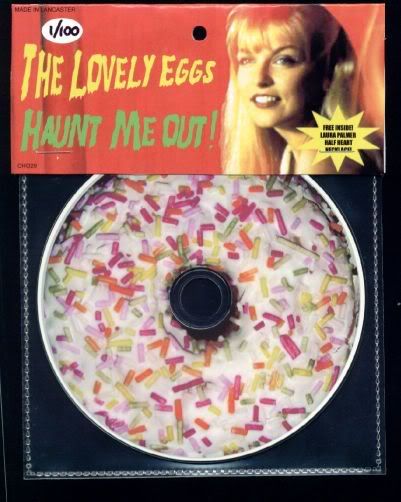 "I fucking love The Lovely Eggs" – Everett True
"You won't hear another band like this anywhere between now and the end of the millennium. The Lovely Eggs are just brilliant!" – Huw Stephens, Radio One
Cherryade Records is cackling with delight at their 29th release – a very special and limited edition Halloween single "Haunt Me Out" by The Lovely Eggs.
Fuelled by the band's obsession with the cult 90s TV show Twin Peaks, the single (limited to 100 CD copies) was released on Monday October 26th – just in time for Halloween!
Each CD resembles one of a selection of Agent Cooper's favourite flavour donuts, hand-packaged with a very special free collectible gift from the band – a Laura Palmer half heart necklace!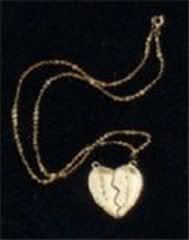 The single is also available to download on iTunes, and includes the B-sides "It's Spooky" (a cover by the legendary Daniel Johnston and Jad Fair) and "Rappin in Plastic" (a rant where Holly tries to remember the names of all the characters in the show).
Much of the single was recorded in NYC by antifolk guru Major Matt (who has recorded Jeffrey Lewis and Kimya Dawson) at his Olive Juice studio in the Lower East Side of Manhattan.
The Lovely Eggs have just completed a two month American tour to promote their debut album If You Were Fruit, released on Cherryade back in June. It was while on tour in Washington that the band visited the Twin Peaks filming locations director David Lynch chose to use in the series...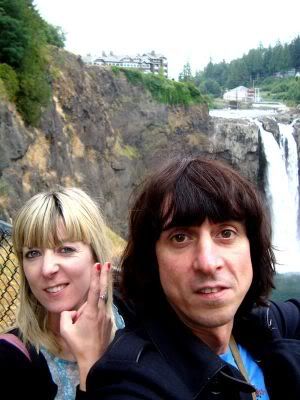 ... and it was then that they decided "Haunt Me Out" would be their next release.
In 2009 alone they have played more than 70 gigs around the UK and USA, sleeping in record shops in North Carolina, entering female arm-wrestling competitions in Chicago and singing on the beach in Bournemouth! If You Were Fruit also saw its American release in August on Happy Happy Birthday To Me Records, where the band performed a string of west coast dates and teamed up with their American label mates Cars Can Be Blue for an extensive US tour throughout August and September.
Holly and David also made a special Halloween-themed short film for Artrocker magazine, which you watch over here! Haunt Me Out was released on 26th October 2009. Tracklisting is:
1. Haunt Me Out
2. It's Spooky
3. Rappin In Plastic
...And here's the video!


"Haunt Me Out" & special half-heart necklace (CD) £5.00
SOLD OUT!
DJs that have played tracks from the single include:
Jon Kennedy (XFM)
BBC Bristol Introducing (BBC Bristol)
Marcelle van Hoof (Dandelion Radio)
Huw Stephens (Radio 1)
Gideon Coe (Six Music)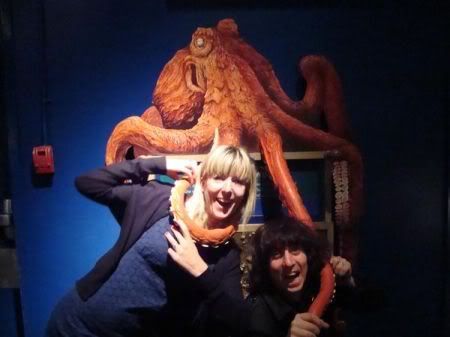 America, Summer 2009