Ste McCabe - Hate Mail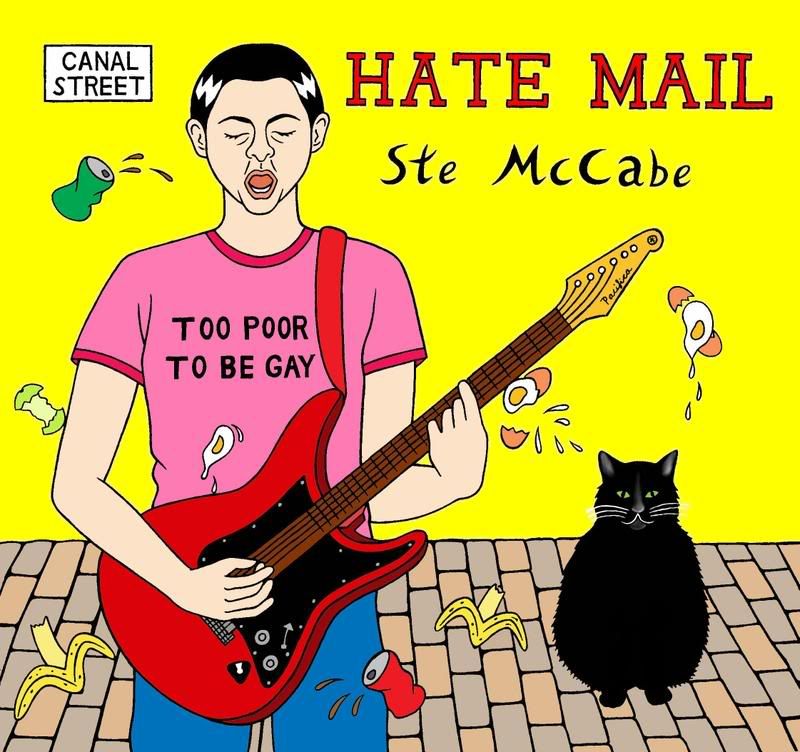 CHY018 represents the much-anticipated debut album by SteMcCabe, fresh from the success of his Cherryade EP "Pink Bomb." Since that release appeared back in February to widespread acclaim, Ste has been touring up and down the country, wowing audiences with his own inimitable brand of short, sharp and sarcastic queer-feminist punk-pop tunes. Hate Mail is an expansion of the themes found on "Pink Bomb," ranging from stinging indictments of stereotypical gay culture and men who are a complete waste of space to right-on-the-mark sniping at Daily Mail readers and the hopelessness of Party politics. There's also a version of 'Rant' with backing from The Bobby McGee's - what more could you want?
The lo-fi fuzziness has a kind of Red Bull-style shock appeal, and together with his lyrics go towards making a short, sharp bullet of a record – Artrocker
Infectiously catchy ranting riot-boy punk pop and no hint of any compromise – Organ Zine
Helen Love with her boots on - Unpeeled
Hate Mail was officially released on September 29th 2008. To celebrate the release of Ste's new album, Murder Music, we're putting both albums along with the "Harrowing Breakdown" EP together for just £15 plus £2 postage - now there's no excuse not to pick up some Ste McCabe! Tracklisting is:
1. Queer Clubbing
2. Hate Mail
3. I'm Not Bitter
4. Fire
5. Huyton Scum
6. This Is Not Your Party
7. Taxpayers Money
8. Four Puffs and a Shotgun
9. Bedsitter
10. Broken Record
11. Rant (by the Seaside)
Hate Mail (CD) £8.00
.
SPECIAL OFFER!
"Harrowing Breakdown EP" + Murder Music + Hate Mail (CD) £15.00
.