The Lovely Eggs - "Don't Look At Me (I Don't Like It)"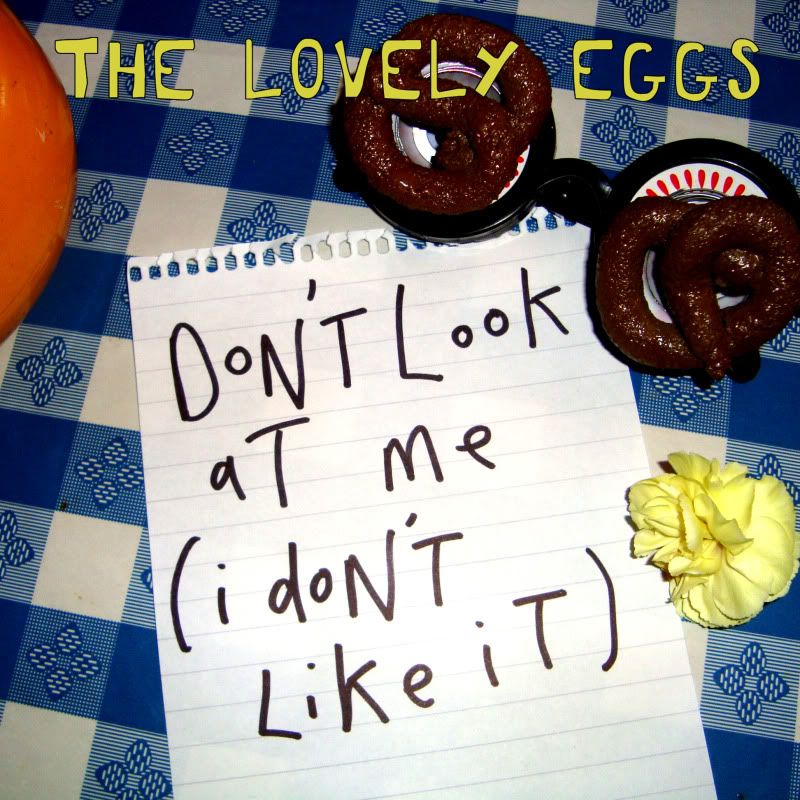 "Utterly gorgeous - great things await" - Losing Today
"When you get to the record's end, you feel the need to go back to the start, just to check you heard it right. Again! AGAIN!" - Kitten Painting
Cherryade is proud to present its very special 39th release, the new single by Lancaster darlings The Lovely Eggs!
The Lovely Eggs have been described as unhinged, strange, bizarre, cuckoo and howling mad; but with a growing army of fans including Radio One's Huw Stephens and Art Brut's Eddie Argos you'd be crazy not to fall in love with The Lovely Eggs underground grunge-pop sound. Inspired by everyday life, coupled with a fierce ethos that music should be about magic and art and feeling and fun, the Lancashire duo have more in common with writer Richard Brautigan and artist David Shrigley than they do with their musical peers. Occasionally satirical and often surreal The Lovely Eggs won't deliver a straight forward love song to your door, instead you'll be taken on a journey into Holly and David's world where there are no seatbelts!
Their new single 'Don't Look At Me (I Don't Like it)' is yet another work of genius from The Lovely Eggs, a song so exuberantly and boundlessly energetic and infectiously fun that it's guaranteed to burrow its way into your head and never leave! It will also be accompanied by a video featuring an appearance from the legendary John Shuttleworth, which you can watch here. The single was released January 31st 2011; and this is what it looks like!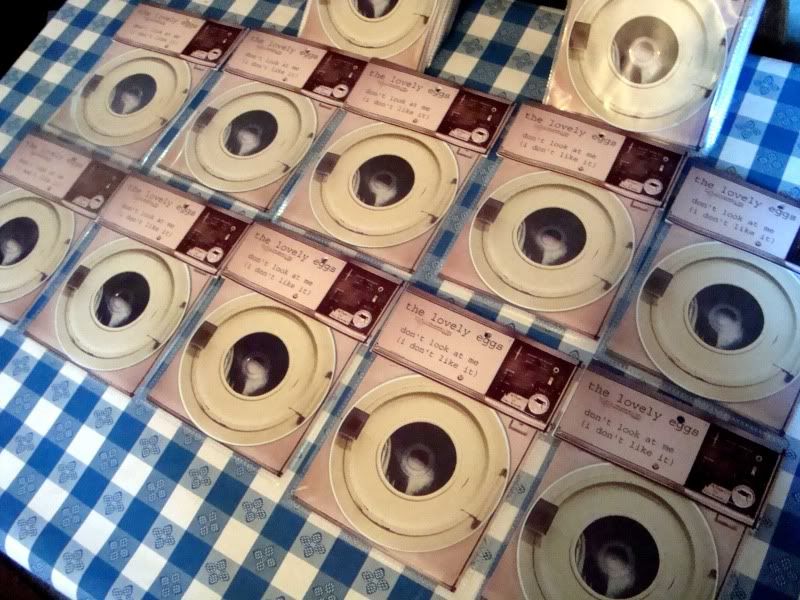 The band will be going on tour in February to promote the new album and you can find out more details about the band, including tour dates, on their MySpace page; or you can email the band directly.
Tracklisting is:
1. Don't Look At Me (I Don't Like It) [video]
2. Whoa Ceasar
3. Bend The Rules
"Don't Look At Me (I Don't Like It)" (CD) £3.00
SOLD OUT!
DJs that have played tracks from the single include:
Tom Robinson (6 Music)
Jon Kennedy (XFM)
Marc Riley (6 Music)
Huw Stephens (Radio 1)
"I love the Lovely Eggs and so should you" - The Devil Has The Best Tuna