UH OHs - "Cash Rich Imagination Poor"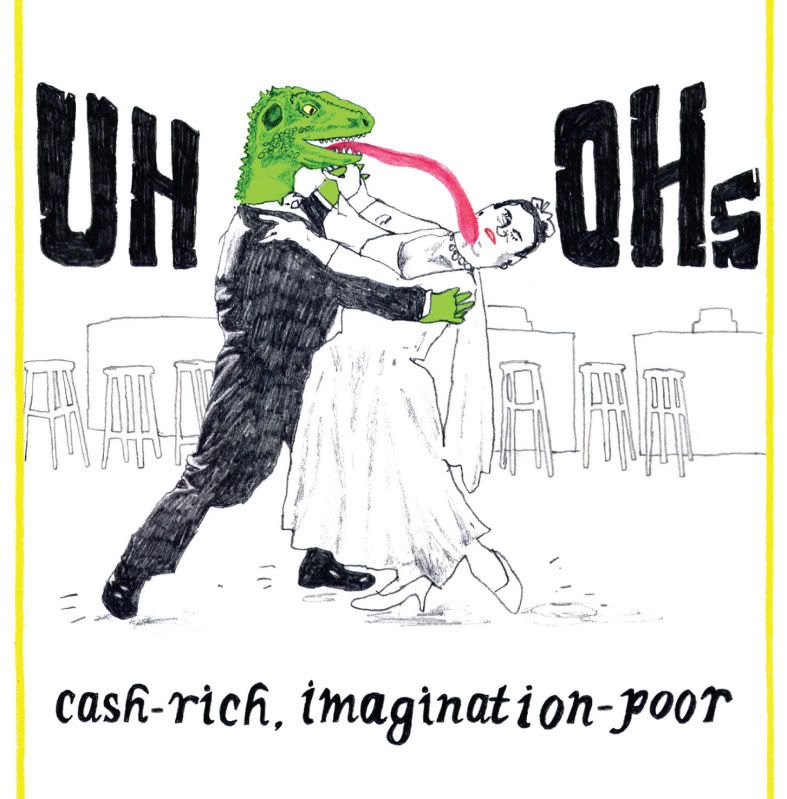 Cherryade's 26th release is the the third single by fabulous rising Norwichcore stars UH OHs. "Cash Rich Imagination Poor" was released on very limited edition CD single on Monday 26th October and is available from all good record shops (distributed by Cargo), and from iTunes, as well as being available to buy on this page.
Since forming in late 2007, UH OHs' first two singles "Cheat Cheater" (NR One Records) and "I Can't Wait" (Little Power) have enjoyed air play from both Huw Stephens at Radio 1 and Six Music's Tom Robinson.
Appearances on coveted Artrocker and Club NME stages, plus support slots with the likes of Cage The Elephant, Pulled Apart By Horses, Tiny Masters Of Today and The Tupolev Ghost, have secured the trio's reputation as a formidable live prospect.
Deemed as ones to watch in Artrocker's 'New Blood' section, UH OHs received a glowing single review from the magazine, who hailed "I Can't Wait" as a "crunchy and lo-fi art-pop gem, which proves utterly addictive."
Naomi, Paul and Lee describe themselves as "one part HUH! Two parts YEAH!" and admit that, despite their obvious love of huge distorted guitars and dirty beats, they're still partial to a great pop hook. With melodies in abundance and riffs out in force, "Cash Rich, Imagination Poor" is a wild pop beast of a tune and the band will be embarking on an extensive UK tour in October in support of the new single. To see full dates and to find out more about the band please visit their MySpace page.
"A very exciting musical proposition well worth keeping an eye on" - Local Secrets
"Powerful and crisp, these guys are injecting their hardcore powerpop back into the ears of music lovers" - Converse Music
"Cash Rich Imagination Poor" was released on October 26th 2009; tracklisting is:
1. Cash Rich Imagination Poor [radio edit]
2. Glow in the Dark
3. Cash Rich Imagination Poor
"Cash Rich Imagination Poor" (CD) £3.00