Cherryade - A Very Cherry Christmas volume 7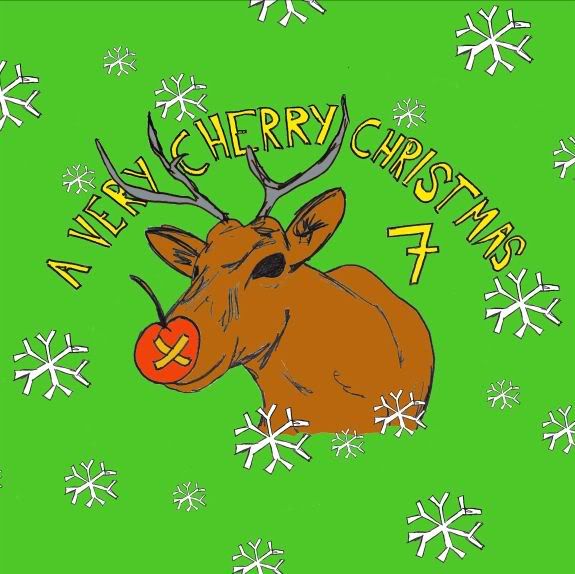 "The perfect gift for kids who miss John Peel's Festive Fifty" - God Is In The TV
Cherryade is delighted to present the seventh volume of our annual
festive compilation A Very Cherry Christmas, and, as usual, we bring
you a Santa's sack bulging with audio festive treats from the likes of
Doris and the Jumpers, Ste Mccabe, The Just Joans, The Drain on the
Balcony, Kristofski Kabuki and many more!
A Very Cherry Christmas 7 is exclusively available from the Cherryade
website and we recommend buying your copy early because we are only
pressing 100 copies and once they're gone they're gone! The album will
also be available from Itunes and other major digital retailers later
in December.
A Very Cherry Christmas 7 was released on December 5th 2011 and the CD will only be available direct from this page below; it is also available on iTunes and all good download sites.
Tracklisting for this year's stocking extravaganza is:
1. Kristofski Kabuki – Christmas Wrapping
2. The Just Joans – Christmas (Tears 'Neath the Mistletoe)
3. The Drain On the Balcony – Santa Hat
4. Doris and the Jumpers - Mistletoe Queen
5. Bucky – I'm A Little Snowflake
6. Partly Llama – Fall Into Christmas
7. Otalgia – Hill of Angels
8. Ace Bushy Striptease - Nightmare Before Christmas Featuring Sonic Youth And Shellac And Lightning Bolt Again​.​.​.
9. Gareth Cutter – Don't Cancel Christmas
10. Larry Pickleman - Happy Holiday
11. Ste McCabe – Christmas Time for Sanctimonious Swine
12. Will Barnes - (Hope That You Are Having) A Good Christmas (Baby)
13. Ratfangs - Snowgays
Various - A Very Cherry Christmas volume 7 (CD) £5.00
DJs that have played tracks from the album include:
Huw Stevens (Radio 1)
John Kennedy (XFM)
Tom Robinson (Six Music)