Cherryade - A Very Cherry Christmas volume 2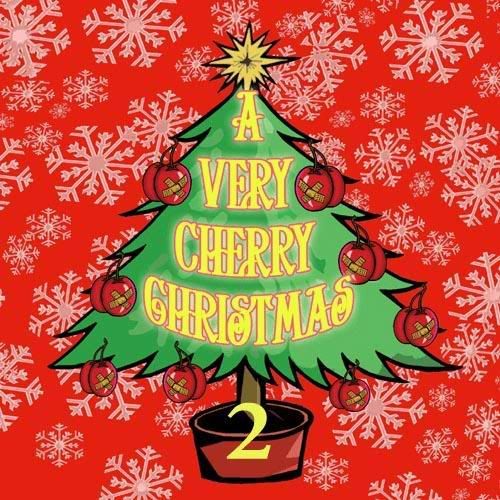 Cherryade Towers is already full of Christmas spirit, as we get ready to unveil our second Christmas compilation, even bigger and better than the marvellous volume one, featuring lots of your favourite bands and great bands you might not have heard of, but whom we know you'll love. All have recorded seasonal treats guaranteed to brighten up your festive season - the perfect stocking filler at only six pounds.
A Very Cherry Christmas volume 2 was released on 27th November 2006. Tracklisting is:
1. The Pocket Gods - Jomball Bells
2. Dawn of the Replicants - Simply Having a Wonderful Christmas Time!
3. The Bobby McGee's - God Save the Queen's Speech
4. Beatnik Filmstars - Ho! Ho! Ho! A Bloody Merry Corporate Xmas
5. Candy Panic Attack - Christmas on the Dole
6. Jack Hayter - Bugger All To Do in Wagin
7. The Girl From Headquarters - Unwanted Presents
8. Jocky Venkataraman - Parcel People (Christmas Eve)
9. Thee Cat's Pajamas - I Love You Santa
10. Paul Hawkins - Getting a Divorce for Christmas
11. True Adventures - What the Hell
12. Life With Bears - The Last Noel
13. Ghouqueu - Butterflies and Moths
14. Lucky Lucky Pigeons - Red Santa
15. Steveless & Syd Howells - It Never Usually Snows in December
16. Uke Stanza - A Little Tree
17. Zoltan Kodaly School For Girls - Stop the Cavalry
18. Captain Polaroid - Until Boxing Day
19. The Narrow Escapes - And if Christmas Never Came
20. Chalkdust - It's Cold This Christmas
21. Applicants - Come Home (for Christmas)
22. Ryan Hardy - I Saw Santa
Various - A Very Cherry Christmas volume 2 (CD) £6.00
SOLD OUT!
DJs that have played tracks from the album include:
Huw Stevens (Radio 1)
Steve Lamacq (6 Music)
Peter Nelson (The Peter Nelson show)
Jon Kennedy (XFM)
Musc For Listeners (KRTU FM, USA)
Jen (The Popcast)